Llewellyn Xavier
Tweet
(
1945
)&nbsp-&nbsp
Artworks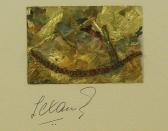 Bonhams /
Oct 27, 2010
€453.93 - €680.89
Not Sold

Some works of Llewellyn Xavier
Extracted between 3 works in the catalog of Arcadja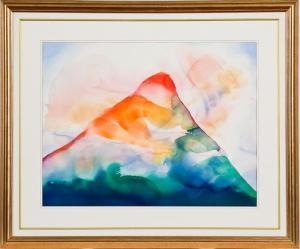 Original
Lot number:
1789
Other WORKS AT AUCTION
Description
:
LLEWELLYN XAVIER OBE (ST LUCIAN b. 1945), THE MOUNTAIN AT SUNSET watercolour and ink wash on paper, signed 63cm x 82cm Mounted, framed and under glass. Note: Xavier's work is in the collection of the Metropolitan Museum of Art, the American Museum of Natural History, and the Smithsonian Institute as well as in various European museums. Born in St. Lucia, Xavier studied at the Museum of Fine Arts, Boston. There is great variety in Xavier's work, whilst often depicting the natural beauty of St. Lucia he is equally adept as an abstract artist and has become part of both notable public and private collections. In 2004 he was made a member of the Order of the British Empire in recognition for his contribution to art.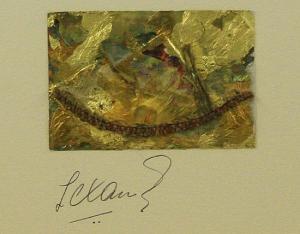 Original -
Lot number:
492
Other WORKS AT AUCTION
Description
:
LLewellyn Xavier, O.B.E. (born Saint Lucia1945) 'The Coronation of Napolean Emporer ofFrance' signed 'L Xavier' (to the mount), mixed media, 9 x 12cm (3 9/16 x 4 3/4in). Footnote: Llewellyn Xavier only took up painting aged 16 when he was gifted aset of watercolour paints, despite this his rise was dramatic andhe quickly established himself as the foremost St Lucian artist.Travelling widely he pioneered the concept of 'mail art'. His workis represented in numerous collections including The MetropolitanMuseum of Art, The American Museum of Modern Art, The AmericanMuseum of Natural History and The Smithsonian Institute.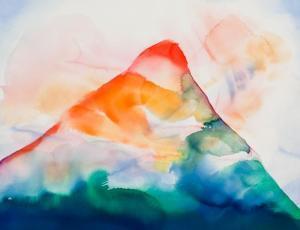 Original -
Lot number:
1954
Other WORKS AT AUCTION
Description
:
LLEWELLYN XAVIER OBE (ST LUCIAN b. 1945), THE MOUNTAIN AT SUNSET watercolour and ink wash on paper, signed 63cm x 82cm Mounted, framed and under glass Note: To be sold with no reserve