George R. West
Tweet
XIX Century -&nbsp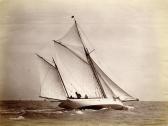 Van Ham
Jun 10, 2011
Some works of George R. West
Extracted between 2 works in the catalog of Arcadja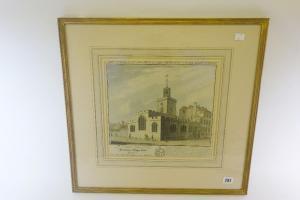 Original
Lot number:
297
Other WORKS AT AUCTION
Description
:
After R West, The North East Prospect of the Church of St Olave Hart-Street, coloured engraving by William Henry Toms, printed for Robert Sayer in Fleet Street, 275 x 300mm. together with a coloured engraving of The General Post Office London, after F Bate, published by J McCormick, London, 240 x 390mm and a colour print of fox hunting 'His Same Old Game' (3).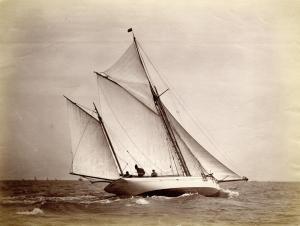 Original
Lot number:
1390
Other WORKS AT AUCTION
Description
:
Description :
West, George & Son
Active during the 1890s in the USA
Sailing Yachts.
1890's. 4 Vintages. Albumin prints. Mats. 26,5 x 19,5cm. Each versoinscribed with the
name of the ship. Each denoted with the photographer's blindstamplower right "West&Son,
Copyright, Southsea&Cosport". Each verso denoted with agencystamp, a) with label.
Each verso backed with adhesive tape. Each print with handlingtraces.