William Weber
Tweet
(
1865
- &nbsp
1905
)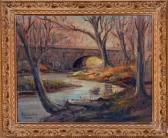 Alderfer Auction & Appraisal
Sep 7, 2007
Some works of William Weber
Extracted between 2 works in the catalog of Arcadja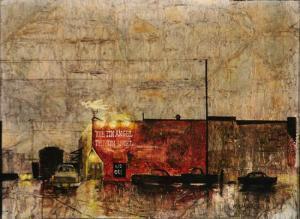 Original
Lot number:
690
Other WORKS AT AUCTION
Description
:
Lot 690
Property From Estate of Herbert Christian Merillat
William (Bill) Weber (American 20th Century)

TinAngel
Signed
Wllm Weber
l.r.; also signed
Bill Weber
and titled on verso
Oil on canvas board
20 x 24 in (50.8 x 61 cm)

Estimate $500-700
Weschler's provides written condition reports, upon request, forany lot in our auctions. Such a condition report is provided as acourtesy to our clients and should in no instance replace firsthand inspection by a prospective buyer or his/her agent. Allproperty is sold "as is" in accordance with the terms set forth inparagraph 3 of Conditions of Sale. Neither Weschler's nor theconsignor makes any express or implied warranty or representationas to the condition of any lot offered for sale, and no statementmade at any time, whether oral or written, shall constitute such awarranty or representation.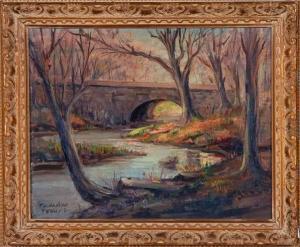 Original
Lot number:
3078
Other WORKS AT AUCTION
Description
:
Wooded landscape with bridge, oil on canvas board, 16" x 20",SLL "To Dr. J. D. Whitall/ F. W. Weber '51". Artist: American,19th/20th century. Ship: $24 plus insurance.