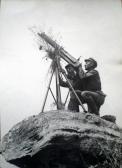 Boisgirard - Antonini
Nov 23, 2013
Some works of Soyouzfoto
Extracted between 3 works in the catalog of Arcadja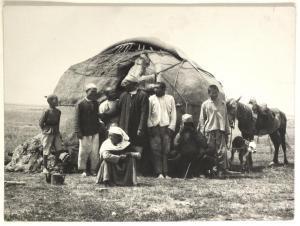 Original 1930
Lot number:
660
Other WORKS AT AUCTION
Description
:
660.

STOLIAROV, SOYUZPHOTO -

Transcaucasia and Soviet Asia, 1930 Three (3) vintage silver prints, 170x230, 126x205 mm, Dutch agency stamp: \"Kurt & Margot Lubinsky\" . \"Lubinski was a close friend of the famous German journalist Manfred George who emigrated to the USA in 1938. Manfred George became the editor-in-chief of the German Jewish newspaper Aufbau in New York. Kurt Lubinski was born in Berlin on October 19, 1899. In 1933, he emigrated to Holland and in 1938/1939 to England, and later (probably in 1943) to New York. His wife Margot Lewin-Richter, a photographer, was born in 1906, in Berlin-Wilmersdorf\" .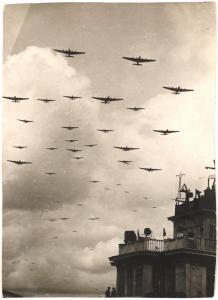 Original 1933
Lot number:
657
Other WORKS AT AUCTION
Description
:
657.

SOYOUZPHOTO -

Red Aviation, URSS, 1933 Two (2) vintage silver prints, 210x150 mm, Soviet and French agencies stamps. Illustrated in Rodchenco 1939 album. (