Rogers Jones & Co
May 14, 2016
Some works of James A. Sinclair
Extracted between 3 works in the catalog of Arcadja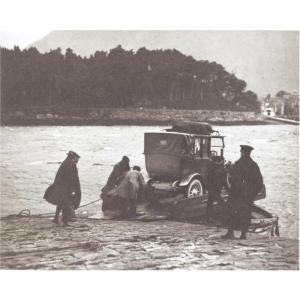 Original 1889
Lot number:
47
Other WORKS AT AUCTION
Description
:
LOT 47

JAMES A. SINCLAIR (D. 1940)
A COLLECTION OF EIGHTY-SIX MINIATURE ALBUMS, 1889-1938

40,000—60,000 GBP

measurements note
various dimensions, approx. 15 x 20 cm (6 x 9in.) or slightly larger
86 miniature albums containing a total of 6445 images. The majority of the images titled or annotated in pencil on the relevant album pages. These albums contain images made by a variety of different processes, including mainly platinum prints and bromoils. Each album either Morocco or half Morocco bound by Riviere and others, titled and dated on the spine, and containing a printed title page describing the contents. Several have bound-in maps photographically reproduced from the author's sketches. Many of the albums are boxed in groups of two or more.
PROVENANCE
James A. Sinclair by descent

CATALOGUE NOTE
James Alfred Sinclair, F.R.P.S. (d. 1940), was an extraordinarily distinguished person in the history of British photography. For many years he owned and ran the famous photographic shop at no. 3 Whitehall, on the corner of Trafalgar Square, London. From 1910 his partnership with A.S. Newman resulted in the design and sale of some of the very best-known British cameras. These included the film cameras used for such era-defining films as Man of Aran (Robert Flaherty, 1934), the cameras used on the 1922 Mallory Everest expedition, and those taken on Polar expeditions by Frank Hurley. James Sinclair's cameras, whether sold under his own name like the famous UNA family of still cameras, or under the Newman-Sinclair brand, were world leaders of their time. Sinclair was a pioneering advocate of alternative printing processes and the author of notable guides on many aspects of photography. He was for many years the principal supplier of bromoil printing equipment. What has not been known is that Sinclair was also a highly talented photographer in his own right. Year after year, he went on holiday either by bicycle or in a car and printed his own photographs and had them finely bound in leather albums, as a personal photographic record of his life and travels. This collection of more than 80 of Sinclair's little albums, comprises over 6000 photographs. They range in date from 1889 to 1938, and show a full spectrum of manner from sentimental landscape to personal memento and pioneering reportage. No more than a handful of the images in these albums is known to exist outside of this collection. It is exceptionally rare to find the 'complete work' of any photographer, but that is to all intents and purposes what is offered here. This collection represents the photographer's selection from his entire lifetime's output.


Original 1893
Lot number:
126
Other WORKS AT AUCTION
Description
:
A SINCLAIR watercolour - Moel Siabod, signed and dated 1893 and entitled verso, 19 x 50.5 cms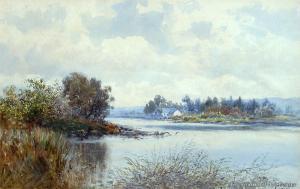 Original
Lot number:
208
Other WORKS AT AUCTION
Description
:
208.

A Sinclair
-
Riverside Cottage

Watercolour 41.0 x 57.0

Signed