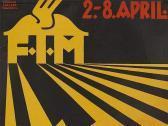 Some works of Ludwig Sievert
Extracted between 1 works in the catalog of Arcadja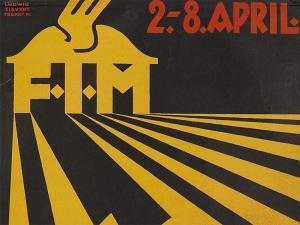 Original
Lot number:
92
Other WORKS AT AUCTION
Description
:
Ludwig Sievert, Poster \'Frankfurt Fair\', early 20th C

Description: Colour lithography on paper

Germany / Frankfurt, early 20th century

Design: Ludwig Sievert

Print: Wüsten & Co. Frankfurt A/M.

Nice original poster for the Frankfurt Fair

Dimensions: 71.5 x 47 cm

Good condition

This poster was designed by Ludwig Sievers in Frankfurt and was published by the Kunstanstalt Wüsten & Co., also in Frankfurt. It advertises the Frankfurt Fair, which took place from April 2 to 8. The poster indicates that information can be obtained from the fair office Frankfurt A.M. Illustrated is a logo with the letters FIM, and yellow blizzards are pointing at it. Altogether, a very well achieved colourised lithography with impressive depth effect.
The poster is described on the reverse in pencil \'Frankfurt Messe 70 x 55 H\'\'\'\'\'\'\'\'. The poster is on the upper and lower edges framed by rails. The condition of the poster is, according to its age, very good. It displays normal signs of wear like folds. The dimensions are 71.5 x 47 cm.