Philippe Rondé
Tweet
France
(
1815
- &nbsp
1883
)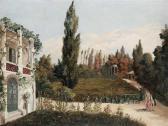 Tajan
Nov 27, 2009
Some works of Philippe Rondé
Extracted between 3 works in the catalog of Arcadja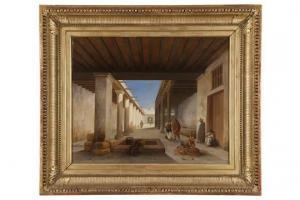 Original -
Lot number:
305
Other WORKS AT AUCTION
Description
:
PHILIPPE RONDÉ (Trèves 1815 - Vimoutiers 1883) MISSION IN MEXICO Oli on canvas, cm. 49 x 61 Signed lower left FRAME Giltwood, late 19th century
* The description of the above lot by the auctioneer in the language of the auction is the governing description. Any translation using Google translate is a guide only - its accuracy cannot be guaranteed and it is used at your own risk.