P E Rockstuhl
Tweet
(
1764
- &nbsp
1824
)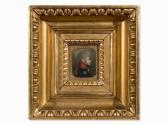 Some works of P E Rockstuhl
Extracted between 1 works in the catalog of Arcadja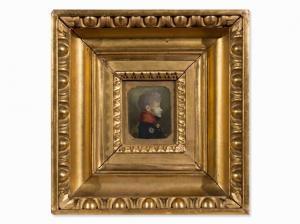 Original
Lot number:
60
Other WORKS AT AUCTION
Description
:
P.E. Rockstuhl (1764-1824), Russian Prince, Miniature, 1808/09
Watercolor and gouache over pencil on ivory
Russia, 1808/09
Probably Peter Ernst Rockstuhl (1764-1824) – Baltic – German miniature painter and Silhouette Artist
Dimensions: 5.6 x 4.5 cm
Frame: 21 x 20.5 cm
Good condition due to age
Profile image of the Russian Prince Mikhail Petrovich Dolgorukov (1780-1808) in his uniform. The miniature belongs probably to a group of Officer portraits from the hand of Peter Ernst Rockstuhl.