Ivan Rickenmann
Tweet
(
1965
)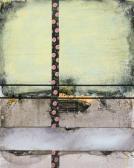 Christie's
Oct 12, 1999
Some works of Ivan Rickenmann
Extracted between 2 works in the catalog of Arcadja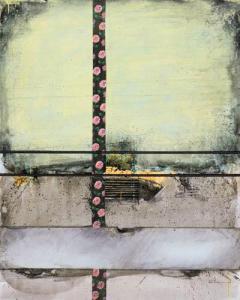 Original 1999
Lot number:
12
Other WORKS AT AUCTION
Description
:
Ivan Rickenmann (b.1965)
Vestido de bao para grandes
signed and dated lower right Ivan Rickenmann 99, signed again,titled and dated on the reverse Ivan Rickenmann Vestido de bao paragrandes 1999
acrylic on canvas, unframed
59 x 47in. (150 x 121cm.)
Painted in 1999
Provenance
Galera Diners, Bogot
Lot Notes
"His paintings confer respect upon voids and his dexterity indrawing is apparent in all his images. There is a dialogue in hisanalytical and rational compositions with the numeric aspect of theobject-like: a light bulb, three barrels, two bags. All theseelements are exquisitely represented. There is also a dialoguebetween abstract planes, the figurative and a new chromatic range,where he prefers yellows and iridescent blues which result inimages laden with a poetics of the city, where the fin de sicleisolation is concentrated."
Mara Elvira Ardila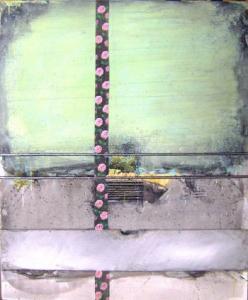 Original 1965
Lot number:
358
Other WORKS AT AUCTION
Description
:
IVAN RICKENMANN (b. 1965, Bogota,Columbia), 'Vertido de baino para grandes-1999', acrylic on canvas,signed and inscribed verso, 150cm x 120cm.