Hannah Rickards
Tweet
(
1979
)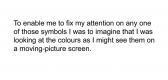 Some works of Hannah Rickards
Extracted between 1 works in the catalog of Arcadja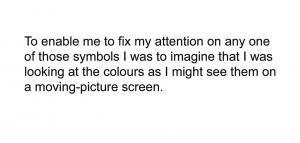 Original
Lot number:
97A
Other WORKS AT AUCTION
Description
:
Hannah Rickards (BRITISH, B. 1979)
Untitled
installation, vinyl letters to be attached to a wall
dimensions variable (on request of the future buyer)
This work is number one from an edition of five.
Pre-Lot Text
Witte de With
Lot Notes
Hannah Rickards lives and works in London. Her work is centered on the translation of naturally occurring phenomena into sounds, texts and installations. Rickards' work shifts between different modes of perception and representation - including the linguistic, the visual, the natural and the artificial. She has had recent solo exhibitions at PawnShop, Los Angeles (2008); The Show Room, London (2007) and has been commissioned by Media Art, Bath (2005) among others. She has shown in recent group exhibitions at South London Gallery, London (2006); Camden Arts Centre, London (2007); Standard Gallery, Oslo (2006); and Johann Koenig, Berlin (2007). In 2006, Rickards' work was shown at Witte de With as part of the group exhibition Don Quijote. She is the current recipient of the Max Mara Art Prize for Women in conjunction with the Whitechapel Gallery, London.