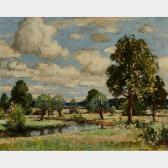 Waddington's
Sep 14, 2015
Some works of Jack Richard
Extracted between 2 works in the catalog of Arcadja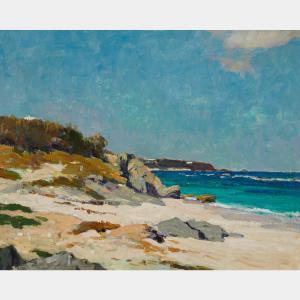 Original -
Lot number:
12
Other WORKS AT AUCTION
Description
:
RICHARD JACK, R.C.A.
BATHING BEACH, PINK BEACH CLUB
oil on board
16 ins x 20 ins; 40.6 cms x 50.8 cms
Provenance:
Private Collection, Montreal
Note:
With an authentication from Michael Whitehead (the artist\'\'s grandson) on the reverse. According to an inscription by Michael Whitehead, Pink Beach Club is in Bermuda.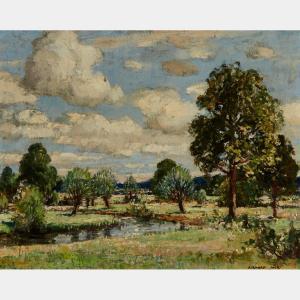 Original
Lot number:
41
Other WORKS AT AUCTION
Description
:
RICHARD JACK, R.C.A.
TREES BY THE STREAM
oil on board
signed
16 ins x 20 ins; 40.6 cms x 50.8 cms
Provenance:
Private Collection, Ontario