William E. Reiffel
Tweet
(
1864
- &nbsp
1945
)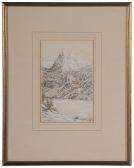 Brunk Auctions
Jan 15, 2016
Some works of William E. Reiffel
Extracted between 2 works in the catalog of Arcadja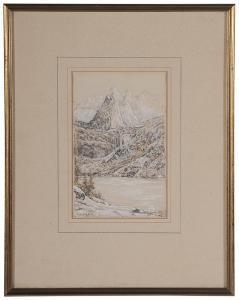 Original -
Lot number:
357
Other WORKS AT AUCTION
Description
:
William "Willy" E. Reiffel
(California/Indiana, 1864-1945) Western Landscape, signed lower left "W.E. Reiffel", watercolor and gouache on paper, 7-1/8 x 4-1/2 in.; original gilt wood frame with "Lyman Bros..Indianapolis" framer's label,
light toning, not removed from original framing
Lot Notes: William "Willy" E. Reiffel was born in Indianapolis, Indiana on January 10, 1864. "Willy" was the brother of artist Charles Reiffel and a long-time resident of Los Angeles. He died there on February 14, 1945. His rare paintings include desert landscapes. - Edan Hughes, author of the book "Artists in California, 1786-1940"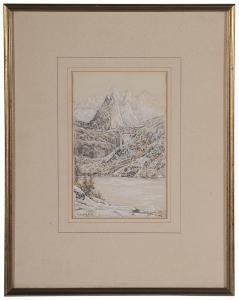 Original -
Lot number:
152
Other WORKS AT AUCTION
Description
:
William "Willy" E. Reiffel
(California/Indiana, 1864-1945) Western Landscape, signed lower left "W.E. Reiffel", watercolor and gouache on paper, 7-1/8 x 4-1/2 in.; original gilt wood frame with "Lyman Bros..Indianapolis" framer's label,