John Jefferson Reid
Tweet
XIX Century -&nbsp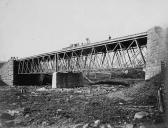 Christie's
Oct 5, 1999
Some works of John Jefferson Reid
Extracted between 3 works in the catalog of Arcadja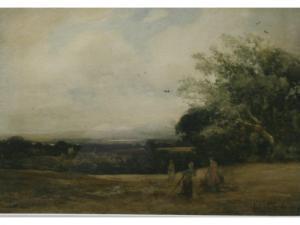 Original
Lot number:
552
Other WORKS AT AUCTION
Description
:
John Roberston Reid R.B.I,

R.O.I,

R.I (1851-1926)

A HERTFORDSHIRE LANDSCAPE,

watercolour,

three female field workers in an extensive landscape,

signed lower right,

within a card mount gilt framed under glass,

titled in pencil verso. 26cm(h)

x 38cm(w)

Good condition.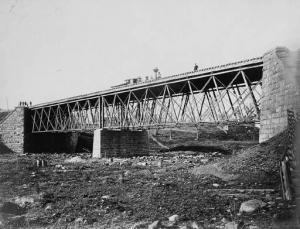 Original 1870
Lot number:
271
Other WORKS AT AUCTION
Description
:
JOHN JEFFERSON REID (active 1870s)
Reid, John Jefferson
Construction of Bridges for Watson Manufacturing Company, Paterson,New Jersey
12 albumen prints. Circa 1870. Each numbered in pencil and one withthe title Riverside - Midland in ink on the recto; 6 withannotations/titles in ink on the verso; 9 with title and 1 withdate 1871 in pencil on the mount.
Each 12.5/8 x 16in. (23.1 x 41.9cm.) (12)
Lot Notes
Titles include: Rosendale Viaduc, Wallskill Valley Rd.;Rosendale Viaduc; Rosendale Bridge; Harlem Bridge, N.Y. City; WestPaterson Bridge; Campton Bridge, Erie Rd.; Riverside Bridge,Midland; Bridge Street Bridge, Paterson, N. Jersey; and Barclay St.Hasting Bridge over Morris Canal, Paterson, N. Jersey.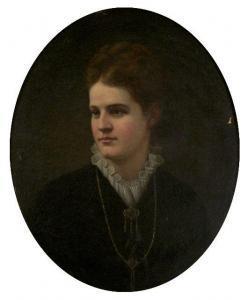 Original -
Lot number:
60
Other WORKS AT AUCTION
Description
:
J. J. Reid
(19th Century)

Portrait of a Lady,
Oil on canvas,
Signed and dated 1880 lower right.

Dimensions: h: 26.5 x w: 21.5 in.

Estimate $ 200-400