Lea Rasovszky
Tweet
(
1986
)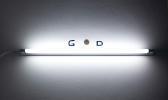 Artmark
Jul 8, 2015
Some works of Lea Rasovszky
Extracted between 3 works in the catalog of Arcadja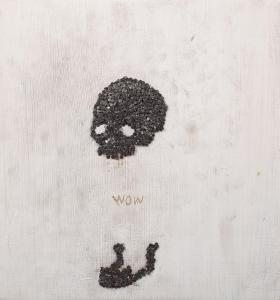 Original 2015
Lot number:
22
Other WORKS AT AUCTION
Description
:
WOW
[2015]
Lea Rasovszky
b. 1986, Bucharest
nails on wooden panel, 23 × 23 cm, signed and dated on the back, LeaR, 2015
Lea Rasovszky graduated from the Department of Dynamic Imagine & Photography of the National University of Arts, Bucharest. Selected exhibitions: Inventing the Truth. On fiction and reality. Romanian National participation at the 56th International Art Exhibition - La Biennale di Venezia (2015); Stockholm Independent ArtFair (2015), WHAT ABOUT Y[OUR] MEMORY, National Museum of Contemporary Art, Bucharest (2014); PASAJ, MNAC Anexa, Bucharest (2014); Antihistamine Sundays, Atelier 030202, Bucureşti, România (2014), De la stele la steroizi: două povestiri scurte despre un bestiar aproape metaforic, Galeria Anca Poterașu, Bucharest (2014); Lateral ArtSpace, Fabrica de Pensule, Cluj-Napoca (2014); ViennaFair - International Art Fair, The New Contemporary, Vienna, Austria (2013), Arbeit ist das halbe Leben , Priora Business Center, Zurich, Switzerland (2011); The Iwano Project X, Muzeul de Artă Contemporană Vojvodina, Novi Sad, Serbia (2010), Inner Whimp, Preview Berlin – the Emerging Arts Fair, Berlin (2011), Transfer: Rumänien I, Schafhof - Europäisches Künstlerhaus Oberbayern, Freising, Germany (2008).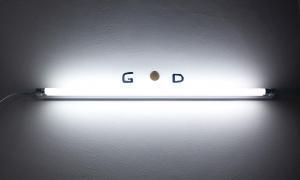 Original 2015
Lot number:
24
Other WORKS AT AUCTION
Description
:
G-D
[2015]
Lea Rasovszky
b. 1986, Bucharest
white light neon tube, 50 bani coin, marker on painted wooden pannel, 40 × 50 × 6 cm, signed and dated on the back, Lea Rasovszly, 2015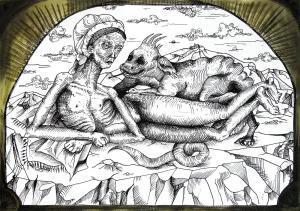 Original 2015
Lot number:
23
Other WORKS AT AUCTION
Description
:
The unlikely, but primordial Relationship between Man and Beasts
[2015]
Lea Rasovszky
b. 1986, Bucharest
marker, coffee on paper, 21 × 29 cm, signed and dated bottom left, Lea Rasovszky, 2015