Ranil Ranasinghe
Tweet
(
1948
)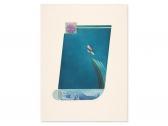 Auctionata
May 4, 2016
Some works of Ranil Ranasinghe
Extracted between 2 works in the catalog of Arcadja
Original 1987
Lot number:
167
Other WORKS AT AUCTION
Description
:
Lot 167: Ranil Ranasinghe, Etching "Into Universe\", Germany, 1987
Description: Colour Etching on paper
Germany, 1987
Ranil Ranasinghe (born 1948) – Sri-Lankan artist
Numbered, titled, signed and dated below \'23/50.Ins All. Ranil Ranasinghe. 87\'
Sheet size: 53 x 39.5 cm
Very good condition
Object is regular taxed. Differential taxation is not possible.
The art works of Sri-Lankan artist Ranil Ranasinghe, who lives and works in Southern Germany, are characterized by a sensitive and delicate Exoticism, defined by colour and abstraction, ranging between informal and geometrical forms that also create a certain dynamic. This print, titled \'Ins All\'\'\'\'\'\'\'\' (=Into the Universe), illustrates its theme quite well and in addition to that is executed in an unusual shape.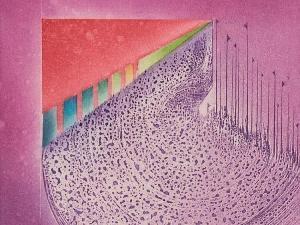 Original 1989
Lot number:
168
Other WORKS AT AUCTION
Description
:
Lot 168: , Abstract Colour Etching, Germany, 1989
Description: Colour etching on paper
Germany, 1989
Ranil Ranasinghe (born 1948) – Sri-Lankan artist
Numbered, signed and dated below \\'12/75. Ranil Ranasinghe. 89 \\'
Sheet size: 39.5 x 29 cm
Very good condition