Qian Bao
Tweet
Follow the artist with our email alert
XVII Century -&nbsp
Drawings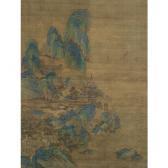 Find artworks, auction results, sale prices and pictures of Qian Bao at auctions worldwide.
Go to the complete price list of works
Variants on Artist's name :
Wuxing Qian Bao
Along with Qian Bao, our clients also searched for the following authors:
Attilio Forgioli
,
Pieter Ii Brueghel
,
George Grosz
,
Joseph Beuys
,
Cy Twombly
,
Giacomo Balla
,
Alberto Giacometti
,
Andy Warhol
,
Pablo Picasso
,
Emilio Vedova
,
Renato Mambor
Some works of Qian Bao
Extracted between 1 works in the catalog of Arcadja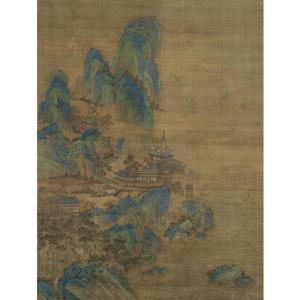 Original -
Lot number:
103
Other WORKS AT AUCTION
Description
:
LOT 103 PROPERTY FROM A MIDWEST COLLECTION QIAN BAO (17TH CENTURY?) DAOIST PARADISE 30,000—50,000 USD measurements 50 1/2 x 38 1/4 in., 128.3 x 97.1 cm Description hanging scroll; ink and color on silkSigned Wuxing Qian Bao, and with two seals of the artist, Bao Yinand Jin Gu?