Abram Poole
Tweet
United States
(
1882
- &nbsp
1920
)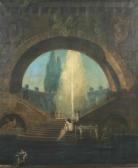 Leslie Hindman
Sep 19, 2005
Some works of Abram Poole
Extracted between 2 works in the catalog of Arcadja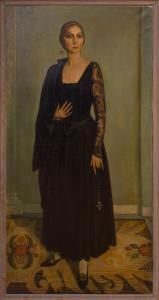 Original 1926
Lot number:
172
Other WORKS AT AUCTION
Description
:
Lot 172 ABRAM POOLE (1882-1961): VALENTINA SANINA (MRS. GEORGE SCHLEE) Oil on canvas, c. 1926, signed with initials 'A.P.' upper right, titled and indistinctly inscribed on the reverse, with label from The Art Institute of Chicago. 70 x 37 in., 73 x 40 in. (frame). Provenance: Gift of Mrs. Abram Poole; Collection of the Art Institute of Chicago.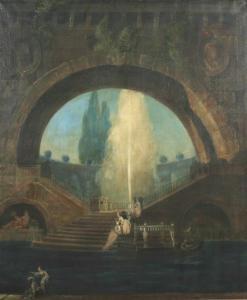 Attributed
Lot number:
203
Other WORKS AT AUCTION
Description
:
Attributed to Abram Poole
(American, 1883-1920)
Italian Architectural Series
oil on canvas
Two at 53 x 45 inches, center panel at 56 x 49 inches.

Surface Condition: all three have surface dirt, oxidized varnish, minor losses.light cracquelure. Examination under ultra-violet light: unable to examine under UV. Structural Integrity: in frames, basically good. Signature: Please request photographs via email.