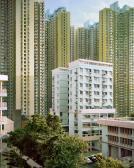 Some works of Greer Muldowney
Extracted between 1 works in the catalog of Arcadja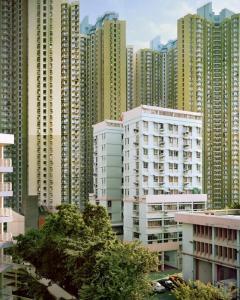 Original 2010
Lot number:
2445203
Other WORKS AT AUCTION
Description
:
Greer Muldowney, Cheung Sha Wan 2, Kowloon, Hong Kong, 2010, Photograph, D5CG
Archival Inkjet print, signed, numbered "1/3" in pencil on the reverse.
500 - 1000
Directly fromm the artist.
20 x 25"
Condition
Artwork is in excellent condition.

6,426 per km2 - 2010-2011??

At 6,426 people per km2, Hong Kong boasts the most densely populated urban center in the world. The reality of sustainable practices, depletion of resources and a shifting global power paradigm pervade media involving China, and its Western syndicate territory, Hong Kong. By making imagery here, I ask viewers to contemplate these issues, but to also see these places as homes; not statistics. As the living cities and infrastructure that address cultural standards and progressive technologies. These photographs do not propose a reality so different from the spin of contemporary media, but asks an audience on the other side of the world, the Western world, to reflect on whether these images provide a surrogate for wonderment or trepidation for a changing global climate and future.

: Greer Muldowney is an artist and photography professor based in Boston, Massachusetts. She received an undergraduate degree in Political Science and Studio Art from Clark University, and MFA from the Savannah College of Art and Design. She has worked for photographer's Stephen DiRado and Henry Horenstein, and has acted as the curator for the Desotorow Gallery in Savannah, GA and as an assistant curator at the Panopticon Gallery in Boston, MA. She currently teaches at the New Hampshire Institute of Art and the New England Institute of Art.

Her work has been exhibited and published in the United States, Hong Kong and France.