G. Armando Micheli
Tweet
XX Century -&nbsp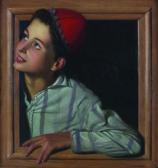 Leslie Hindman
Dec 12, 2004
Some works of G. Armando Micheli
Extracted between 3 works in the catalog of Arcadja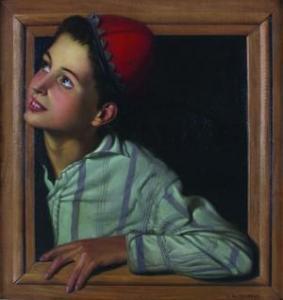 Original
Lot number:
1542
Other WORKS AT AUCTION
Description
:
G. Armando Micheli
(American, early 20th Century)
Boy Looking Out of a Window
oil on canvas
signed "G.A. Micheli" (lower right)
19 1/2 x 18 1/2 inches.

CONDITION REPORT Sale Number 17 Lot Number 1542 Sale Date December 12-14 Surface Condition: light surface dirt, beva lining. Previous Restoration: very localized inpainting of small losses throughout, most located in the top right quarter, also small areas on the hand. Examination under ultra-violet light: revealed conditions mentioned above. Structural Integrity: sound, restoration and lining have held up well. Signature: yes, please request additional photographs via email.