Johannes Meyssens
Tweet
(
1612
- &nbsp
1670
)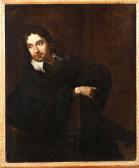 Cambi
Oct 27, 2017
Some works of Johannes Meyssens
Extracted between 2 works in the catalog of Arcadja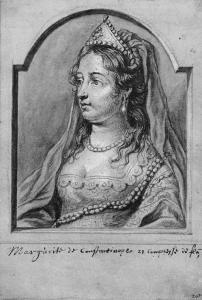 Original
Lot number:
98
Other WORKS AT AUCTION
Description
:
Johannes Meyssens (1612-1670)
Meyssens, J.
Portrait of Marguerite of Constantinople, Countess of Flanders,bust-length, turned to the left
with inscription 'Margarite de Constantinople 21 Comptesse deFlan[dres]' and '28'
black ink, pen and grey ink, gray wash heightened with white ongray-blue paper, in an arched window
7 x 4 in. (177 x 121mm.)
Pauline Bonaparte, her bookplate on the former binding, to HenryRichard Vassall Fox, third Lord Holland.
Mrs. Arnett Hibbert; Sotheby's, June 9, 1941, part of lot 54 (145to Dr. Scharf).
Given to Dr. Burchard by Dr. Alfred Scharf, 31 May 1944.