Nicholas Meyer
Tweet
(
1981
)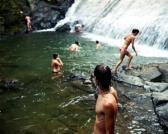 Some works of Nicholas Meyer
Extracted between 1 works in the catalog of Arcadja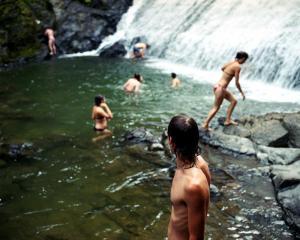 Original 2005
Lot number:
1680936
Other WORKS AT AUCTION
Description
:
Description
C-print mounted on sintra, signed, numbered "2/10" on reverse of mount.
Provenance
Directly from the artist.
Measurements
Measurements
20 x 24"
Condition
Artwork is in excellent condition.

As a child my father kept meticulous photo albums. Being a dedicated scrap-booker he would sit at his table covered in photos, pouring over the images, cropping out the parts that were unnecessary and filling in the blanks with captions. I would pull these albums from the shelf, making up the stories that the captions couldn't tell. This is how I see my work. Hung up in it's subjectivity. A fantasy. A partial fiction, removed from reality.

I was Born in 1981 on Long Island but moved to western Massachusetts when I was a kid. I bounced around art schools for a while finally earning my MFA from CCA. I recieved the Pace Gallery award from MassArt and the Barclay Simpson Award from CCA. I currently live in Northampton Massachusetts and enjoy the weather here.