Diane Meyer
Tweet
XX-XXI Century -&nbsp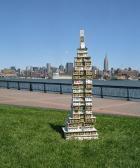 Some works of Diane Meyer
Extracted between 1 works in the catalog of Arcadja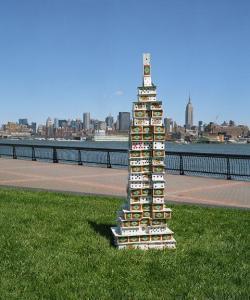 Original 2007
Lot number:
1338049
Other WORKS AT AUCTION
Description
:
Item No. 1338049 : Diane Meyer, Empire, 2007
D2AB
Chromogenic light jet print, signed, numbered 2/10.
500 - 1000
Directly from the artist.
24 x 20"
Condition

My work has been exhibited in solo exhibitions at AIR Gallery, NYC
and The Society for Contemporary Photography, Kansas City and will
be in an upcoming solo exhibition at the 18th Street Arts Center in
Santa Monca. Additionally, my work has been featured in group
exhibitions at Spaces Gallery, Cleveland; Arthouse at the Jones
Center, Austin; The Bronx Musuem of Art, NYC; Jessica Murray
Projects, NYC; Rotunda Gallery, NYC; Gallery 825, Los Angeles;
Upfront Gallery, Ventura; Cuchifritos, NYC; Lennox Contemporary,
Toronto; Jamaica Center for Arts and Learning, NYC; the Center for
Photography at Woodstock and the Seaport Cultural Center, NYC. I
have been an artist in residence with the Lower Manhattan Cultural
Council, Smack Mellon, and the Cue Art Foundation and was recently
awarded a grant from the California Council for the Humanities
California Stories Fund. I received a BFA in Photography from New
York University, Tisch School of the Arts in 1999 and a MFA in
Visual Arts from the University of California, San Diego and am
currently an Assistant Professor of Photography at Loyola Marymount
University.

This photograph is in excellent condition. Payment must be received
within 10 days of end of auction. Tax will be charged to residents
of New York State or anyone that picks up in person. If you want to
make an appointment for pick up please contact
dan@danielcooneyfineart.com. To ensure safety, all packages are
shipped in reuseable "Masterpak" print pads or strongboxes. This is
why shipping may seem to be expensive. The following estimates
include $1000. insurance and UPS Third Day Select Delivery. 17 x
22" or less: $65.00 ; 24 x 34" or less: $85.00 ; 30 x 36" or less:
$95.00 ; 32 x 45" or less: $115.00.