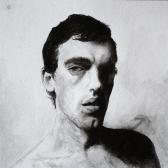 Some works of Cyle Metzger
Extracted between 1 works in the catalog of Arcadja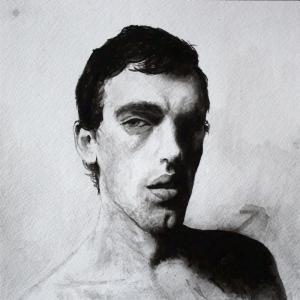 Original 2011
Lot number:
2209666
Other WORKS AT AUCTION
Description
:
Item No. 2209666 :
Cyle Metzger,

Peter Hujar: DavidWojnarowicz,

2011 D1CG
Description
Watercolor on paper,

signed in pencil on the reverse.Unique.
Directly from the artist.
8 x 8"
Condition
Artwork is in excellent condition.
The 11 paintings of Peter Hujar\'\'s portraits that make up thisbody of work are done in homage to my queer artist ancestry. Ibegan the body of work as my own education into contemporary queerart history - now I make these paintings because I love the work.It\'\'s that simple,

really. Hujar,

Wojnarowicz andmost of the people in his images are gone now,

but inmaking these paintings,

I am paying my respects to thedoors their lives and work opened for my generation of young queerartists.
I was raised in southern California. In 2008,

I earnedmy undergraduate degree in liberal arts from Bennington College inVermont. I earned my Master of Fine Art from the interdiscilplinaryMount Royal School of Art within the Maryland Institute College ofArt in 2010. I am currently working and living in Baltimore,
Maryland.