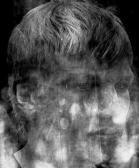 Some works of Aaron Mcelroy
Extracted between 1 works in the catalog of Arcadja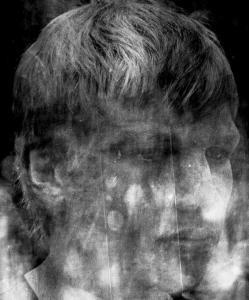 Original
Lot number:
1680937
Other WORKS AT AUCTION
Description
:
Item No. 1680937 : Aaron McElroy, Untitled, 2009D7DWA
Description
Archival Pigment Print, signed, numbered "1/10" in pencil on thereverse.
Provenance
Directly from the artist.
Measurements
16 x 20"
Condition
Artwork is in excellent condition.
Aaron McElroy\'\'s series Doll-drums transcend street photography,appearing instead as light etchings. The viewer explores each faceof anonymity that is at once both mundane and spectacular. Thesurface of the prints are played with so that the resulting imageis no longer a mere representation of a 35 mm negative. This firstprint becomes another \"negative,\" finally printed again with adigital process. Here, the \"Doll-drums\" are created. Most vitally,the linear, straight prints are lost, because, and conversely, itseems a plastic has literally lain over the faces. McElroy'stransformed faces suggest decay, wrinkles, even luminous dirt andserve to preserve each person as the doll they truly are.
b. July 13, 1978
Aaron McElroy is an American photographer living and working inBrooklyn, NY. Raised in Connecticut, McElroy moved to Boston, MA atthe age of 17, where he would later study at the New England SchoolOf Photography. He graduated in 2007.