Maclise Mcdonald
Tweet
United Kingdom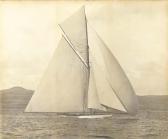 Some works of Maclise Mcdonald
Extracted between 1 works in the catalog of Arcadja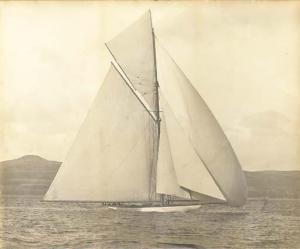 Original
Lot number:
67
Other WORKS AT AUCTION
Description
:
Maclise McDonald (Scottish, Early 20th Century)
Shamrock II off the coast of the Clyde
with signature 'Maclise Macdonald/Glasgow' (lower right)
gelatin silver print
24 x 28¾ in. (61 x 73 cm.)
The photographs we have assembled represent a rich variety of subject matter, including luxurious yachts and Sunday dinghies, historic images like those of American (1863) and ShamrockII (1901); and a broad selection of work by the most sought after Maritime photographers, American and British, including the non pareil Morris Rosenfeld and incomparable Beken of Cowes.

We are grateful to Tony Peluso for his assistance in cataloguing the photography lots
Property of a Gentleman from Maine (lots 67 thru 85)
Lot Notes
Frank Beken moved to the Cowes, Isle of Wight in 1888 to open a chemist's shop and sell Maritime photographs. Both enterprises succeeded. His son Frank, grandson Keith and a great-grandson Kenneth continued the tradition of success and unsupassed excellence. Their extensive files (in excess of 150,000 glass negatives) and numerous books handsomely document the history of British and Continetal yachting.