Valerie Maynard
Tweet
(
1937
)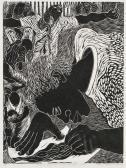 Some works of Valerie Maynard
Extracted between 1 works in the catalog of Arcadja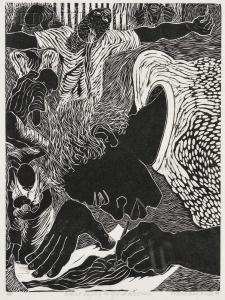 Original
Lot number:
129
Other WORKS AT AUCTION
Description
:
Valerie Maynard (American, b. 1937)
Lot of Two Images:
Strange Fruit
and
Artist
Trying to Get It All Done
. Both signed "Valerie Maynard..."
in pencil l.r., titled in pencil l.l., and inscribed "AP" in pencil
l.l. Woodcuts on paper, image size 12 x 9 in. (30.4 x 22.8 cm),
framed.
Condition: Not examined out of frames.