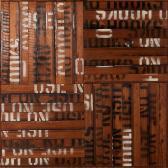 Shapiro
Jul 25, 2017
Some works of Jay Matthews
Extracted between 2 works in the catalog of Arcadja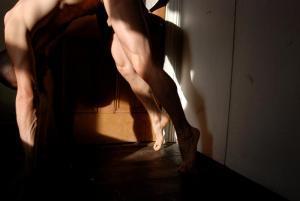 Original 2008
Lot number:
1251533
Other WORKS AT AUCTION
Description
:
Item No. 1251533 : Jay Matthews, Morning, 2008
E1DA
Digital c print, signed, numbered "1/5" on reverse in ink.
500 - 1000
Directly from the artist.
11 x 14"
Condition

JAY MATTHEWS CURICULUM VITAE In Print (Published Work) 2008 They
Shoot Homos Don't They?, issue #005
http://www.theyshoothomosdontthey.com 2008 Pisszine, issue #04 2008
Pisszine, issue #03 http://www.pisszine.org 2007 Vice Magazine,
Summer Guide 2007 2007 Nothing Magazine, issue #15
www.nothingmag.com Group Exhibitions 2008 Ah-La-Manful, Trough
Exhibition, Utopian Slums Gallery, Collingwood VIC (Performance)
http://www.troughfaggotparty.com 2008 Medium Rare, Midsumma
Festival, The Projects Gallery, Collingwood VIC www.midsumma.org.au
2007 Under Construction, Midsumma Festival, Seventh Gallery,
Fitzroy VIC www.midsumma.org.au 2007 Artrage/Adultshop Australian
National Erotic Arts Prize, Breadbox Gallery, Northbridge WA
(Finalist) www.art.adultshop.com 2006 Queer Homicide, Revolver,
Prahran VIC 2005 Graduate Exhibition, ECU, Mt Lawley WA. 2005
Bakery Complex, Northbridge, WA. 2005 Exposure Exhibition, Spectrum
Gallery, Northbridge WA. 2002 Passions, Northbridge, WA. 1998
Perspectives, Art Gallery of Western Australia, Northbridge WA.
Artwork used as poster and promotional image. Education 2003-05
Edith Cowan University, Bachelor of Arts, Contemporary Arts.
Graduated with High Distinction. 1998-00 WA School of Art, Design
& Multimedia, Diploma of Fashion and Textiles. (DNC) 1997
Special Arts, Textiles, Edith Cowan University. 1999-Present
Freelance Artist Photography, Art Work and Clothing commissioned
for Trough Faggot Party, Gay Gay Straight, Fluid Hair, NTa, Khol
Edible, Design. BECCA International Cosmetics, Khol Edible Design,
Style Aid and Connections Nightclub. Art work and photography in
various private collections.

Jay Matthews lives and works in Melbourne, Australia. He studied
Fashion and Textiles at WA School of Art, Design & Multimedia
and later Contemporary Art and Critical Theory at Edith Cowan
University in Perth, Western Australia where he was born in 1980.
Matthews works in various mediums including photography, costume,
performance and installation. His work has been part of many group
exhibitions such as Ah-La Manful, Medium Rare and Under
Construction and various solo performances and 'happenings' in
Australia. His photographic works have been published in They Shoot
Homos Don't They?, Pisszine, Nothing Magazine and Vice Magazine.
Matthews is currently traveling the world working with
photographers and artists on a new concept magazine.

This photograph is in excellent condition.

Payment must be received within 10 days of end of auction. Tax will
be charged to residents of New York State or anyone that picks up
in person. If you want to make an appointment for pick up please
contact dan@danielcooneyfineart.com. To ensure safety, all packages
are shipped in reuseable "Masterpak" print pads or strongboxes.
This is why shipping may seem to be expensive. The following
estimates include $1000. insurance and UPS Third Day Select
Delivery. 17 x 22" or less: $65.00 ; 24 x 34" or less: $85.00 ; 30
x 36" or less: $95.00 ; 32 x 45" or less: $115.00.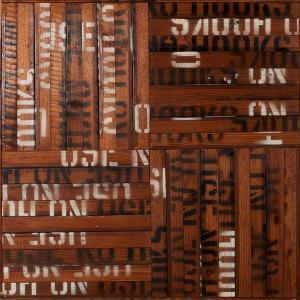 Original 2006
Lot number:
59
Other WORKS AT AUCTION
Description
:
Guy Matthews (b. 1959) Untitled, 2006 mixed media on board, signed and dated verso \'Guy Matthews, 2006' 80 x 80 cm