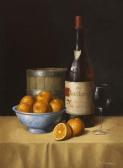 Whyte's
Mar 12, 2012
Some works of Hugh J. Masterson
Extracted between 3 works in the catalog of Arcadja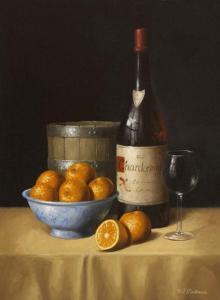 Original
Lot number:
221
Other WORKS AT AUCTION
Description
:
Hugh J.

Masterson
STILL LIFE WITH CHARDONNAY AND ORANGES
signed lower right; with Combridge Fine Art label on reverse
oil on canvas
60.96 by 45.72cm., 24 by 18in.
Combridge Fine Art, Dublin; Where purchased by the present owner

Dublin born Masterson is currently based in Colorado, USA but is represented in Ireland by Combridge Fine Arts, Dublin and in England by Whibley's Fine Art, Sussex. He draws inspiration from the Dutch masters and has a keen interest in understanding and experimenting with the science of painting. According to the artist, "At the heart of good painting is the ability to make a unified statement on the canvas and convey a message with light and colour. This is something that goes beyond technical understanding and must be obtained through perseverance and the study of great artists of past times."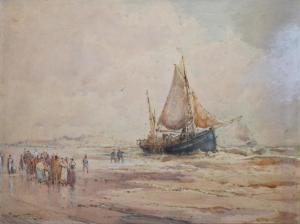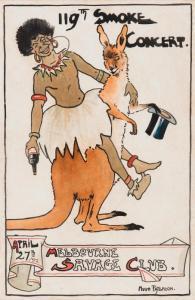 Original
Lot number:
230
Other WORKS AT AUCTION
Description
:
Hugh Paterson

119th Smoke Concert April 27th 1912 Melbourne Savage Club

watercolour and ink

signed lower right HUGH PATERSON

45 x 29.5cm