Louisa Edith Maryon
Tweet
(
1872
- &nbsp
1924
)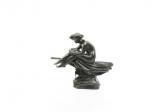 Some works of Louisa Edith Maryon
Extracted between 1 works in the catalog of Arcadja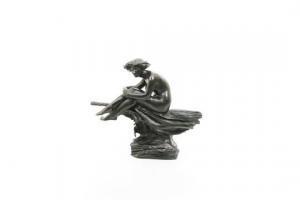 Original 1909
Lot number:
279
Other WORKS AT AUCTION
Description
:
Louisa Edith Maryon (1872-1924)

To The Witches Revels, 1909

patinated bronze, signed and dated in the cast 37cm. high

Catalogue notes

Edith Maryon studied at the Royal College of Art from 1896 and exhibited at the Royal Academy. She met Rudolf Steiner in Switzerland in 1912-1913 and some time after 1914 she moved to Dornach where she worked on the construction of the first Goetheanum. Here she worked with Steiner on the Representative of Humanity sculpture.