Innocenzo Martini
Tweet
Italy
(
Parma
1551
- &nbsp
1623
)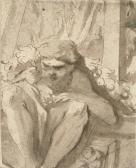 Some works of Innocenzo Martini
Extracted between 1 works in the catalog of Arcadja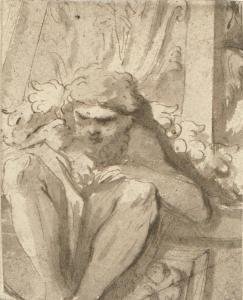 Original -
Lot number:
517
Other WORKS AT AUCTION
Description
:
Innocenzo Martini (Parma 1551-1623)
A crouching figure with a garland
pen and brown ink, brown wash
4½ x 3½ in. (11.5 x 9.9 cm.), unframed
Provenance
Anonymous sale; Christie's, London, 8 July 1975, lot 12, as 'Attributed to Francesco Maria Mazzola, il Parmigianino'.
with Marcello Aldega and Margot Gordon, New York, Italian Drawings of the XVI Century, 1986, no. 30.
Literature
D. DeGrazia, Correggio and his Legacy: Sixteenth-Century Emilian Drawings, exh. cat., National Gallery of Art, Washington D.C., 1984, p. 232, under no. 74, note 7, fig. 74b.
Lot Notes
As yet a relatively obscure artist, Innocenzo Martini's activity can be partially reconstructed through contracts. His recorded works are in Parmesan churches: the Duomo, S. Giovanni Evangelista and S. Maria della Steccata. Stylistically, he owes much both to Correggio and to Girolamo Mazzola Bedoli. Diane DeGrazia suggested that the present drawing may be an early study for the decorative lunettes that Martini executed in the Duomo in Parma in 1585 (DeGrazia, op. cit., p. 230).