Adolfo Marin Y Molinas
Tweet
XIX-XX Century -&nbsp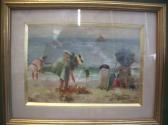 Tajan
Jul 10, 2007
Some works of Adolfo Marin Y Molinas
Extracted between 3 works in the catalog of Arcadja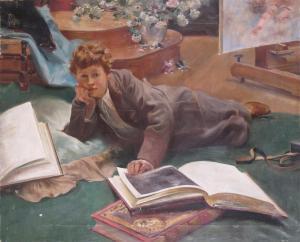 Original
Lot number:
172
Other WORKS AT AUCTION
Description
:
‡Adolfo Marin Molinas (Spanish 19/20th Century)
Portrait of a boy studying
Signed
Oil on canvas, unframed
91 x 110cm; 36 x 43in
The sitter is thought to be the grandson of Sir Charles Michael Wolseley, 9th Baronet of Wolseley Hall, Staffordshire
Lots 171-195 are a Private Collection to be sold without reserve
Some cracking and flaking along stretcher marks, some small areas of paint loss and a puncture lower right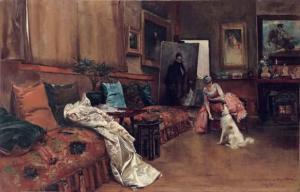 Original
Lot number:
158
Other WORKS AT AUCTION
Description
:
Adolfo MARIN Y MOLINAS (Seconde moitié du XIXe siècle) École espagnole L'intérieur du peintre Huile sur toile, signée en bas à droite, située à Madrid et datée 1889. 64,5 x 100 cm - 251/2 x 391/4 in. The Painter's interior Oil on canvas, signed on bottom right, situated in Madrid and dated 1889.