Empress Marie Feodorovna
Tweet
(
1847
- &nbsp
1927
)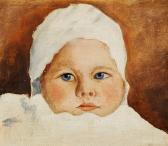 Along with Empress Marie Feodorovna, our clients also searched for the following authors:
Olga Aleksandrovna
Some works of Empress Marie Feodorovna
Extracted between 1 works in the catalog of Arcadja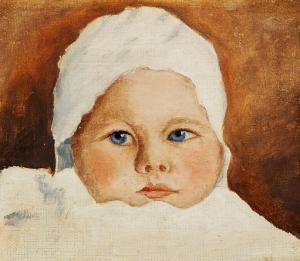 Original -
Lot number:
1121
Other WORKS AT AUCTION
Description
:
"Portrait of Olga as a baby". Oil on canvas mounted oncardboard. (5 1/2" x 6 1/4"). 16 x 17 cm.