Allain Manesson Mallet
Tweet
(
1630
- &nbsp
1706
)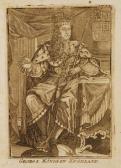 Alcala
May 6, 2009
Some works of Allain Manesson Mallet
Extracted between 3 works in the catalog of Arcadja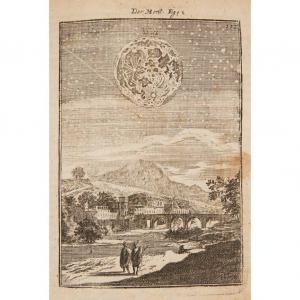 Original
Lot number:
405
Other WORKS AT AUCTION
Description
:
[TRAVEL]
MALLET, ALLAIN MANESSON. Beschreibung des ganzen Welt-Kreises
. Frankfurt: Johann Adam Jung, 1719. Volumes I-III (of five), period vellum (lacking spine), all edges red. engraved title, printed title, portrait, 7 ff., portrait, [2] ff., 263, [1] pp.; engraved title, printed title, 276 pp., [13] ff.; engraved title, printed title, 170 pp., 11 ff. The plates are erratic, even when compared with the plate list; the first volume has 112 plates (with possible hiatuses); the second (Asia) 122; the third (Africa) 96. (with several possible hiatuses against the plate lists, but with some plates combined, and numerous
bis
plates.
Binding very worn, lacking backstrip, much wear and finger-soil, occasional marginal stains and other defects, sold not subject to return
.