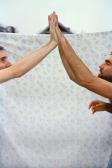 Some works of Catharine Maloney
Extracted between 1 works in the catalog of Arcadja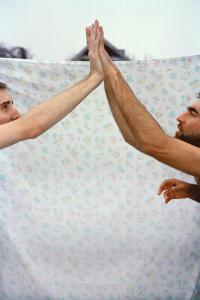 Original 2009
Lot number:
1680931
Other WORKS AT AUCTION
Description
:
Item No. 1680931 : Catharine Maloney, V, 2009D7DWA
Archival inkjet print, signed and numbered "2/5" on the border inink.
Estimate
500 - 1000
Provenance
Directly from the artist.
Measurements
20 x 30"
Condition
Catharine Maloney photographs men at play. My work is influenced bydance, movement, music, and children's television shows.
Born 1982 in Austin, Texas Catharine moved to the east coast in2001 to study at Bennington College. She went on to receive her MFAin Photography from Yale School of Art in 2009 and currently livesin Wilmington, Delaware.