Reinhard G. Möller
Tweet
(
1855
- &nbsp
1912
)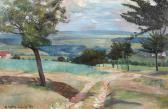 Mehlis
Aug 23, 2018
Some works of Reinhard G. Möller
Extracted between 2 works in the catalog of Arcadja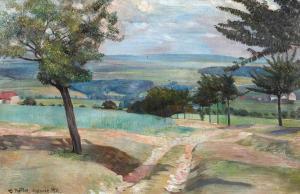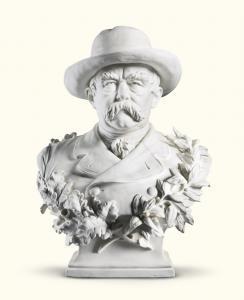 Original 1885
Lot number:
448
Other WORKS AT AUCTION
Description
:
A Thuringian biscuit porcelain bust of Otto von Bismarck, dated 1885
signed R. (Reinhard G.) Möller (1855-1912) fec. 1885 under the left shoulder
57cm., 22 1/2 in. high
Provenance
C XVI 48; Leihschein 1.10.1949, S.7/15
Catalogue Note
Reinhard Moller studied at the Academy of Fine Arts in Nuremburg. During his career he was the leader of the modelling department at the A.W.F. Kister manufactory, before becoming Director of the Sonneberg Industrial school in 1887.