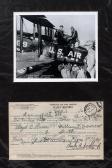 Du Mouchelles /
Mar 15, 2013
€231.89 - €309.19
Not disclosed

Some works of Charles Lindbergh
Extracted between 3 works in the catalog of Arcadja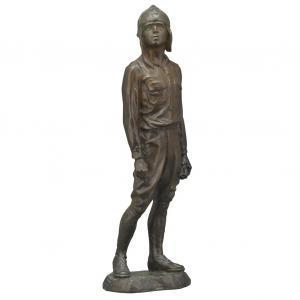 Original
Lot number:
459
Other WORKS AT AUCTION
Description
:
Lot 459 American Bronze Figure of Charles Lindbergh Cast from a model by Anna Coleman Ladd, T. F. McGann & Sons Co., Boston, Massachusetts The young aviator depicted in his flying attire in a standing pose, his head turned slightly over his right shoulder, on a shaped base. Height 21 1/2 inches. C The Spanierman Gallery, LLC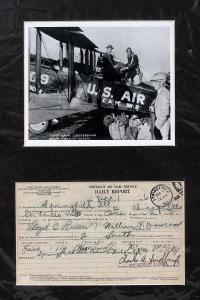 Original 1926
Lot number:
30296
Other WORKS AT AUCTION
Description
:
Description: CHARLES LINDBERGH SIGNED, AIR MAIL DAILY REPORT AND BLACK AND WHITE PHOTO, 1926:'Charles A. Lindbergh' signed 'Contract Airmail Service Daily Report', postmarked Dec. 1, 1926, Springfield ILL. Report indicates weather conditions, plane number, name of pilot, time mail left post office and ship left field. Also includes a vintage photo print of Lindbergh standing in plane cockpit loading bags of mail; inscribed: 'First Sack Lindbergh and Green Loading Cargo'; unframed and matted. Overall size 12" x 8"; Condition Report: DuMouchelle Galleries do not authenticate items. Due diligence is suggested in regards to authenticity when bidding on items of this nature. Good condition, GA.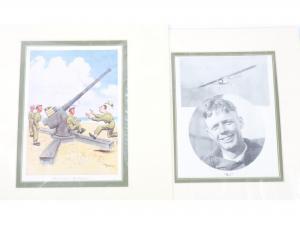 Original
Lot number:
288
Other WORKS AT AUCTION
Description
:
A "My Goodness My Guinness" poster depicting anti-aircraft gun, mounted, and a 1920s print, Charles Lindbergh and the Spirit of St Louis, mounted