William Thomas Liburn Armstrong
Tweet
United States
(
1881
- &nbsp
1934
)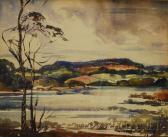 Some works of William Thomas Liburn Armstrong
Extracted between 1 works in the catalog of Arcadja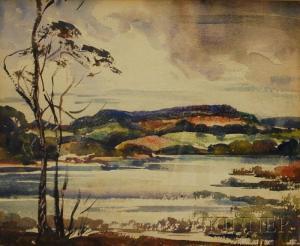 Original
Lot number:
452
Other WORKS AT AUCTION
Description
:
William Thomas Liburn Armstrong (American,
1881-1934)
Landscape with Lake and Hills
Signed "Wm.T.Armstrong" l.r. Watercolor on paper,
11 1/4 x 13 3/4 in.,
framed. Condition: Scattered foxing,
mat burn,
sheet affixed to window mat with paper tape and with a label from the architectural firm Armstrong & De Gelleke.