Alex Kahle
Tweet
(
1886
- &nbsp
1968
)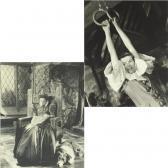 Sotheby's
Jun 10, 2004
Find artworks, auction results, sale prices and pictures of Alex Kahle at auctions worldwide.
Go to the complete price list of works
Follow the artist with our email alert
Variants on Artist's name :
Kahle Alexander
Some works of Alex Kahle
Extracted between 3 works in the catalog of Arcadja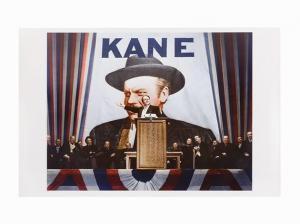 Original
Lot number:
45
Other WORKS AT AUCTION
Description
:
Depicting an iconic scene from Orson Welles\'\'\'\' film \"Citizen Kane,\" this photograph captures Welles – who wrote, directed, and starred in the film – at a podium, gesturing to the poster behind him. Considered by many as the greatest movie of all time, \"Citizen Kane\" was nominated for eight Academy Awards the year it was released (1941). This photograph was produced from the original 8 x 10 in. silver nitrate Film Studio negative, and was digitally restored, enhanced and colorized.

Alexander (Alex) Kahle (German, 1886-1968)

Born in Berlin, Alexander (Alex) Kahle worked as a still photographer on over thirty motion pictures, including \"King Kong\" (1933) and \"Citizen Kane\" (1941). Kahle died in Los Angeles, California, in 1968.

Condition

In overall good condition.

Alexander Kahle, Orson Welles Citizen Kane, Pigment Print, 1941
Archival pigment print on fiber based paper
USA, 1940, printed later
Alexander Kahle (1886-1968) – German still photographer
Numbered in ink lower left \'2/12\'\'\'\'
Published by Movie Star News, with blind stamp lower right
Image dimensions: 37 ½ x 47 in. (95.3 x 119.3 cm.)
Sheet dimensions: 40 x 60 in. (101.6 x 152.4 cm.)
Very good condition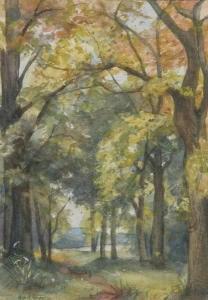 Original
Lot number:
795
Other WORKS AT AUCTION
Description
:
ALEXANDER RAYLE (British, ca. 1900).

PATH THROUGH THE
WOODS, AUTUMN,
Watercolor on paper. Inscription (illegible) and
signature lower left.
- 10 in x 7 in.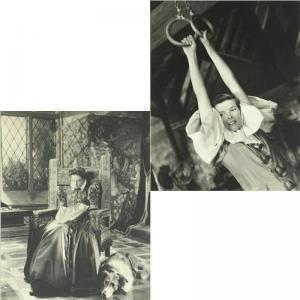 Original
Lot number:
66
Other WORKS AT AUCTION
Description
:
a group of 4 gelatin silver prints, each mounted to board with hand-ruled borders, signed and dated by the photographer in pencil on mount, 1935-6, one with his blindstamp at lower left. 4 items