Jan Jozef I Horemans
Tweet
Follow the artist with our email alert
Belgium
(
1682
-&nbsp
1759
)&nbsp-&nbsp
Artworks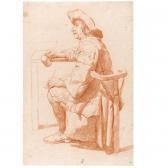 Sotheby's /
Jan 25, 2006
€2,928.26
€2,933.51
Find artworks, auction results, sale prices and pictures of Jan Jozef I Horemans at auctions worldwide.
Go to the complete price list of works
Some works of Jan Jozef I Horemans
Extracted between 100 works in the catalog of Arcadja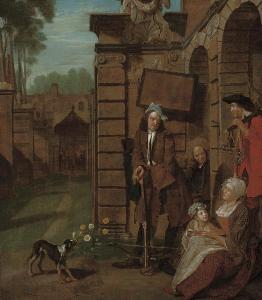 Original 1750
Lot number:
111
Other WORKS AT AUCTION
Description
:
Jan Joseph Horemans I (Antwerp 1682-1759) Figures in a courtyard, soldiers at cross-bow practice beyond signed and dated 'J Horemans 1750' (lower centre) oil on canvas 23 x 19¼ in. (58.5 cm. x 48.9 cm.) Lot Notes Jan Josef Horemans I specialised in genre pictures such as thepresent work, although its subject, showing a group of men withcrossbows, is unusual. The men are members of a Dutch schutterijn,or militia, and are carrying the equipment needed to string theirbows. They are attending crossbow practice, and behind them can beseen the lanes for each individual shooter. The central figure inthe foreground stands before a target board, and the man on theright holds an English windlass, used to wind the bow strings. Thebows depicted are of a type used in Holland throughout the 18thCentury, known as 'voetboogs'.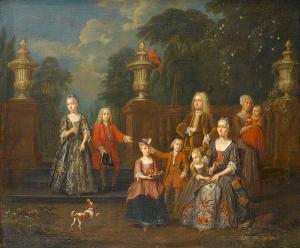 Original
Lot number:
57
Other WORKS AT AUCTION
Description
:
Jan Josef Horemans Elder (Antwerp 1682-1759)
Portrait of an elegant family group in a park landscape
signed 'JHorem**' (on a stone ledge, lower right)
oil on canvas
69.8 x 83 cm. (27½ x 32 5/8 in.)
Additional Notes:
PROVENANCE:
With Meninas, S.A., Barcelona, 1975