Robert Holmes
Tweet
(
1861
- &nbsp
1930
)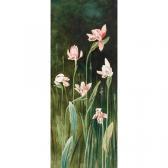 Some works of Robert Holmes
Extracted between 1 works in the catalog of Arcadja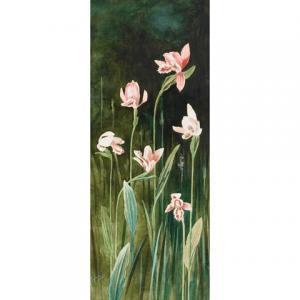 Original
Lot number:
207
Other WORKS AT AUCTION
Description
:
LOT 207
ROBERT HOLMES, O.S.A., R.C.A.
ORCHIDS,
watercolour and gouache, signed

13" x 5 1/4"; 32.5 cm x 13.1 cm
Auction
Holmes (1861-1930) is best known for his paintings of Canadianwild flowers. He taught at Upper Canada College and the OntarioCollege of Art, Toronto. His work is in the National Gallery ofCanada, Ottawa and the Art Gallery of Ontario, Toronto, which hasan extensive collection of his wild flower paintings.