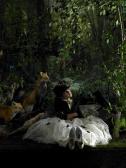 Some works of Maxine Helfman
Extracted between 1 works in the catalog of Arcadja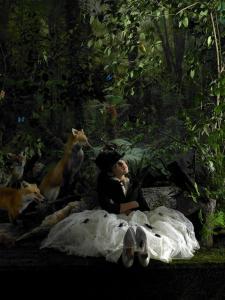 Original 2007
Lot number:
1680916
Other WORKS AT AUCTION
Description
:
Description
Chromogenic print, signed on the reverse.
Provenance
Directly from the artist.
Measurements
Measurements
20 x 24"
Condition
Artwork is in excellent condition.

We are determined to "coexist" with nature and wildlife. the coexistence, however, is dictated by our needs and our terms. we create theme parks, zoos, preserves and habitats to satisfy our fantasies. the photographs are an attempt to portray our futile efforts.

born in ann arbor , mi. raised in miami, fl.. a self taught , late bloomer. worked as a stylist and art director before pursuing photography. splitting time between commercial assignments and personal work in a studio with a large prop collection allows me to indulge these visual fantasies.