Robert Guttmann
Tweet
(
1880
- &nbsp
1942
)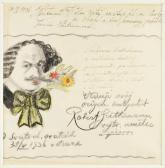 Zezula
Apr 18, 2015
Some works of Robert Guttmann
Extracted between 2 works in the catalog of Arcadja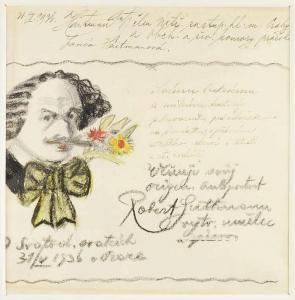 Original -
Lot number:
403
Other WORKS AT AUCTION
Description
:
Robert Guttmann (1880-1942)
SELF-PORTRAIT WITH DEDICATION. 1936. Paster and pencil drawing on paper, 27,7x25,5 cm, dedicatory text inscribed 'Věnuji svůj origin. autoportrét Robert Guttmann (...) O Svatod. svátcích 31/V 1936 v Praze'. Signatures of the members of the Economic Commission of the capital city Prague on the reverse. Condition A/B.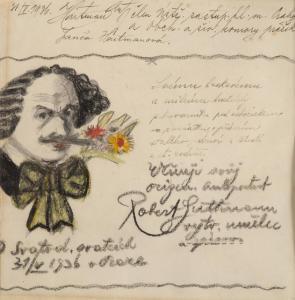 Original 1936
Lot number:
246
Other WORKS AT AUCTION
Description
:
Guttmann Robert (Sušice 1880 - 1942 Łódź) Self Portrait, signed and dated with a dedication: Robert Guttmann 31/V 1936, combined technique on paper, 23 x 22.5 cm (passe-partout cut-out), browned edges of sheet, passe-partout, glass, frame (Šm)