John Rogers Group
Tweet
XIX Century -&nbsp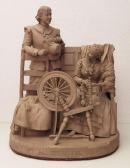 Burchard
Oct 21, 2012
Some works of John Rogers Group
Extracted between 3 works in the catalog of Arcadja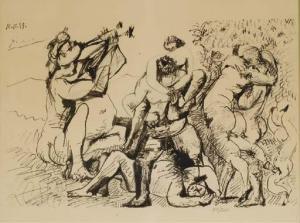 Original
Lot number:
217
Other WORKS AT AUCTION
Description
:
Lot Description
A group of eight framed works on paper, including one Picassoreproduction
the largest overall 31 x 25½ in. (78.7 x 64.8 cm.) (8)
Special Notice
This lot is offered without reserve.
Christie's interest in property consigned for sale. Christie'sgenerally offers property consigned by others for sale at publicauction. From time to time, lots are offered which Christie'sInternational Plc or one of it's subsidiary companies owns in wholeor in part. Each such lot is offered subject to a reserve. This issuch a lot.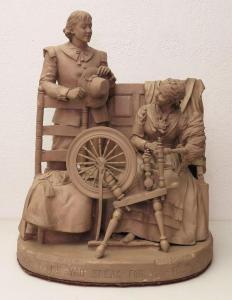 Original
Lot number:
216
Other WORKS AT AUCTION
Description
:
Lot 216

JOHN ROGERS GROUP SCULPTURE ''WHY DON'T YOU SPEAK FOR YOURSELF'': 22'' x 16'' x 13'' approx.
CONDITION: With chips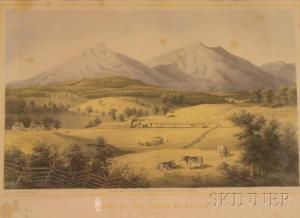 Original
Lot number:
381
Other WORKS AT AUCTION
Description
:
Lot 381

Group of Three Lithograph on Paper Landscape Views from Edward
Beyer's

(German, 1820-1865)
Album of Virginia
, identified in
the plates (foxing, staining).

Estimate $200-400