Harold Earnshaw
Tweet
United Kingdom
( - &nbsp
1937
)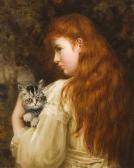 Bonhams
Sep 11, 2008
Some works of Harold Earnshaw
Extracted between 3 works in the catalog of Arcadja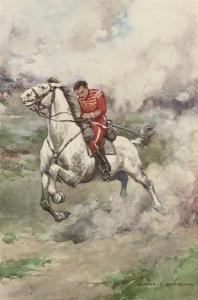 Original
Lot number:
116
Other WORKS AT AUCTION
Description
:
Harold C. Earnshaw (fl.1908-1937)
A complete set of illustrations to The Red Hussar including: 'Outof the smoke of the batteries on the Geisberg a single horsemandashed' (illustrated); 'There is no mistake? You are really mycousin, Will Trevor?'; 'Will began to worm his way forward inch byinch'; and three others
all variously signed 'Harold.C.Earnshaw'
pencil and watercolour heightened with bodycolour
10 x 6¾ in. (25.4 x 17.2 cm.) (7)
Reginal Horsley, The Red Hussar, W & R Chambers Ltd.,Edinburgh. Sold with a copy of the book.
Lot Notes
Earnshaw studied art in London at St. Martin's School of Artwhere he met Mabel Lucie Attwell, who was to become his wife. Hewas seriously injured in the First World War and lost his rightarm. However, he learned to draw with his left hand and went on toillustrate a number of children's books and annuals. He died in1937 after a prolonged illness.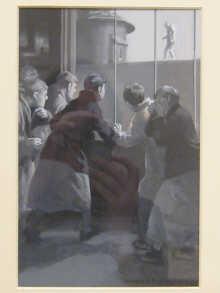 Original
Lot number:
314
Other WORKS AT AUCTION
Description
:
Two book illustrations by Harold C. Earnshaw,

each signed bottom right. 15 x 24 and 16 x 26.
Silver,

Jewellery,

Watches & General Antiques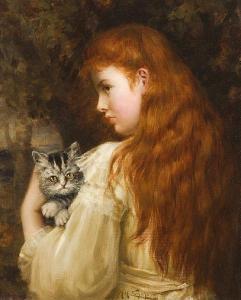 Original
Lot number:
327
Other WORKS AT AUCTION
Description
:
Portrait of Dorothy Twemlow
Signed, oil on canvas,