John Franklin Earhart
Tweet
United States
(
1853
- &nbsp
1938
)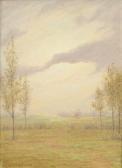 John Moran Auctioneers
Jan 24, 2017
Some works of John Franklin Earhart
Extracted between 3 works in the catalog of Arcadja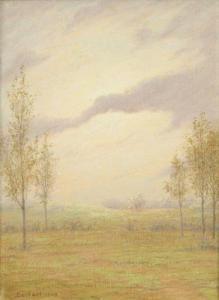 Original
Lot number:
130
Other WORKS AT AUCTION
Description
:
Lot# 130 John Franklin Earhart (1853-1938 Fernbank, OH)

Atmospheric landscape, oil on canvas, 16'' H x 12'' W, signed and dated lower left: Earhart - 1908, inscribed verso: To Mrs. Simon Hubig with the good wishes of the artist, July 11, 1908. Provenance: The Goldfield Collection, Los Angeles, CA. Condition: Visual: Generally good condition. Craquelure throughout. Blacklight: Dots of touch-up throughout, concentrated mainly in the sky. A 1.75'' x .25'' area of touch-up left center.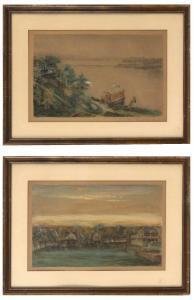 Original 1910
Lot number:
1283
Other WORKS AT AUCTION
Description
:
DescriptionJOHN FRANKLIN WALDO American, 1835-1920 Two works: Rainy Day Thames River Conn" and "Evening Quaker Hill Conn". Signed and dated lower left "J. Frank Waldo 1910". Titled in pencil lower right. Watercolors on paper, 9" x 13" sight. Framed 13" x 18"."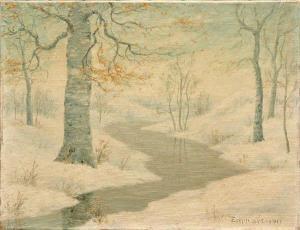 Original 1911
Lot number:
6192
Other WORKS AT AUCTION
Description
:
Unframed oil on canvas,

''Winter Scene inCinncinnati,'' 1911,

by John Franklin Earhart(American,

1853-1938),

signed and dated ''Earhart1911'' lower right,

titled and inscribed verso,
overall: 14''h x 18''w