Madge J. Dunn
Tweet
XX Century -&nbsp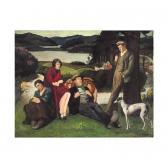 Some works of Madge J. Dunn
Extracted between 1 works in the catalog of Arcadja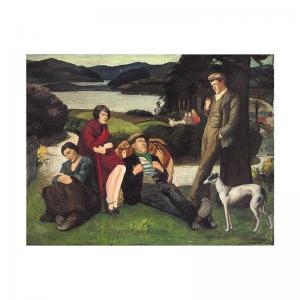 Original 1930
Lot number:
84
Other WORKS AT AUCTION
Description
:
signed on the stretcher

oil on canvas
Probably painted
circa 1930 and
possibly showing in the distance the Twelve Bens, of Connemara.
Nothing is known of Madge Dunn, but she may well have been an
artist who gave up painting upon marriage. Augustus John was
working in Galway at this time, and gathered about him a coterie of
English artists including Adrian Daintrey and George Lambourn who
were all variously influenced by his style - it has been suggested
that the dog here is particularly similar to some of those that
John depicted. John further painted a Kit Dunn in the 1920s and Sir
James Dunn (\\`\\`\\`\\`the friendly financier') in the 1930s.