W. Deventer
Tweet
XIX Century -&nbsp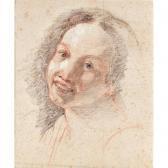 Sotheby's
Jan 21, 2004
Some works of W. Deventer
Extracted between 3 works in the catalog of Arcadja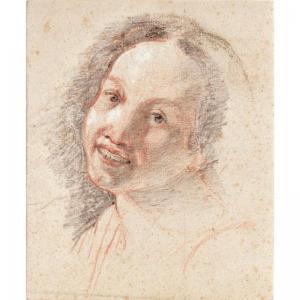 Original
Lot number:
69
Other WORKS AT AUCTION
Description
:
MATERIAL/MEDIUM
Black and red chalk, heightened with white

PROVENANCE
John Postle Heseltine (L.1508)

CATALOGUE NOTE
This study of a woman's head corresponds with that of the central figure in Terbrugghen's painting
Scene of Mercenary Love,
dated by Benedict Nicolson
circa
1625-8 (see B. Nicolson,
Hendrick Terbrugghen
, London 1958, cat.no. A.64, illustrated pl. 88). Until now, no clear picture has emerged of Terbrugghen's drawing style, although a few sheets have been associated with his name; see, for example the two, in Hamburg and formerly in Berlin, published by Judson in 1956 (J.R. Judson, 'Terbrugghen as a Draughtsman,'
The Burlington Magazine
, XCVIII, November 1956, p. 411, figs. 22, 24). The spontaneous nature of the present drawing, and the slightly more natural attitude of the sitter's face, suggest that it is less likely this is a mere copy after the figure in the painting, than that it is the original life study by Terbrugghen, on which the painted figure was based.