Gopal Damodar Deuskar
Tweet
XX Century -&nbsp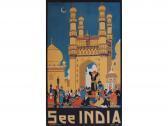 Onslows
Jul 9, 2015
Some works of Gopal Damodar Deuskar
Extracted between 2 works in the catalog of Arcadja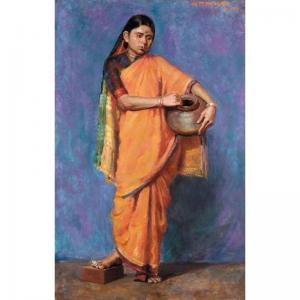 Original
Lot number:
3
Other WORKS AT AUCTION
Description
:
Signed, dated and inscribed 'G.D. Deuskar./ 1929/ 4th Year'
upper right

Oil on paper

CATALOGUE NOTEDeuskar studied at the J. J School of art between 1927 and 1931.
This work dated to 1929 was clearly offered as part of his fourth
year art school portfolio. The artist was known for his strict
adherence to the British Academic style and was the first Indian
painter whose works were selected for five consecutive years by the
Royal Academy for the British Commonwealth Exhibition, London.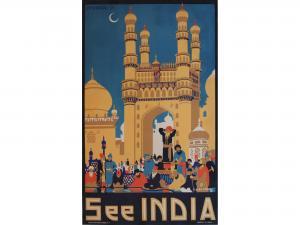 Original c.1935
Lot number:
69
Other WORKS AT AUCTION
Description
:
G D Deuskar (Gopal Damodar born 1911) Hyderabad See India, (The Charminar) No 10 printed by British India Press c.1935 - 101 x 61 cm
Grade A mounted on linen