Dixon Denham
Tweet
(
1786
- &nbsp
1828
)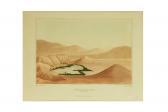 Il Ponte Casa D'aste Srl
Nov 21, 2017
Some works of Dixon Denham
Extracted between 2 works in the catalog of Arcadja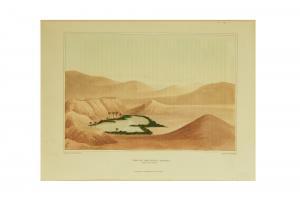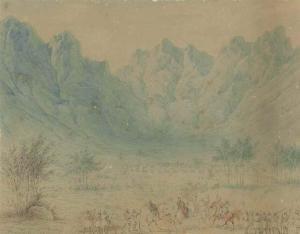 Original
Lot number:
207
Other WORKS AT AUCTION
Description
:
Lot Description

Dixon Denham (1786-1828)
Arrival at Mora, the capital of Mandara
'Arrival at Mora / the Capital of Mandara. Denham' on a paper label attached to the glass and numbered '13' on the card mount (upper left)
pen and ink and watercolour on paper
6 x 7 5/8in. (15.2 x 19.5cm.)

Lot Condition Report

I confirm that I have read this Important Notice and agree to its terms.

View Condition Report

Engraved

By Edward Francis Finden in Narrative of travels and discoveries in Northern and Central Africa, in the years 1822, 1823, and 1824, London, 1826.