Julio Augusto De Souza
Tweet
? Century -&nbsp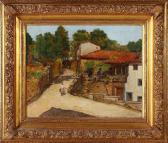 Find artworks, auction results, sale prices and pictures of Julio Augusto De Souza at auctions worldwide.
Go to the complete price list of works
Follow the artist with our email alert
Variants on Artist's name :
Júlio Augusto De Souza
Some works of Julio Augusto De Souza
Extracted between 1 works in the catalog of Arcadja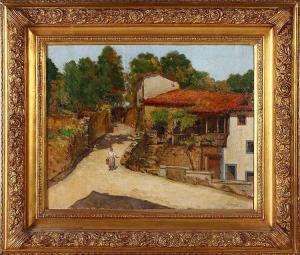 Original
Lot number:
481
Other WORKS AT AUCTION
Description
:
Description:

JÚLIO AUGUSTO DE SOUZA, TRECHO DE ALCONGOSTA-FUNDÃO (SECTION OF ALCONGOSTA-FUNDÃO) Oil on canvas. Signed. Dated 54. Diccionário Fernando Pamplona, 4º volume. Dim. 50,5x63 cm.